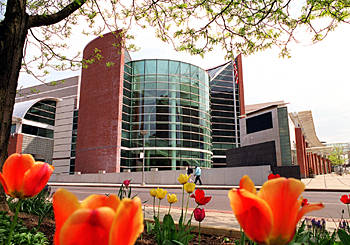 The Grand Lodge of Ohio will meet for it's Annual Communication on October 19 & 20, 2012 in Akron, Ohio.  Both the Friday and Saturday sessions will be held at the John S. Knight Center, 77 East Mill Street, Akron, Ohio.  Registration for delegates will be held in the lower rotunda.

The Friday session will begin at 8:00 AM and will conclude at 3:30 PM  At 4:00 PM, the Ohio Lodge of Research will have a roundtable discussion at the Hilton Hotel, 3180 West Market Street, in the B & W room. The Masonic Veterans (i.e. Masons with at least 21 years of membership) will meet in Parlor 224 of the same hotel.  The Friday banquet will be held at the John S. Knight Center in the Goodyear Room A/B at 6:30 PM.

The Saturday session will begin at 8:00 AM, and the installation of Grand Lodge Officers will take place at 11:00 AM.

Parking: Daily charges apply at Public Parking Garages.  Shuttles will run from hosts hotels to the John S. Knight Center.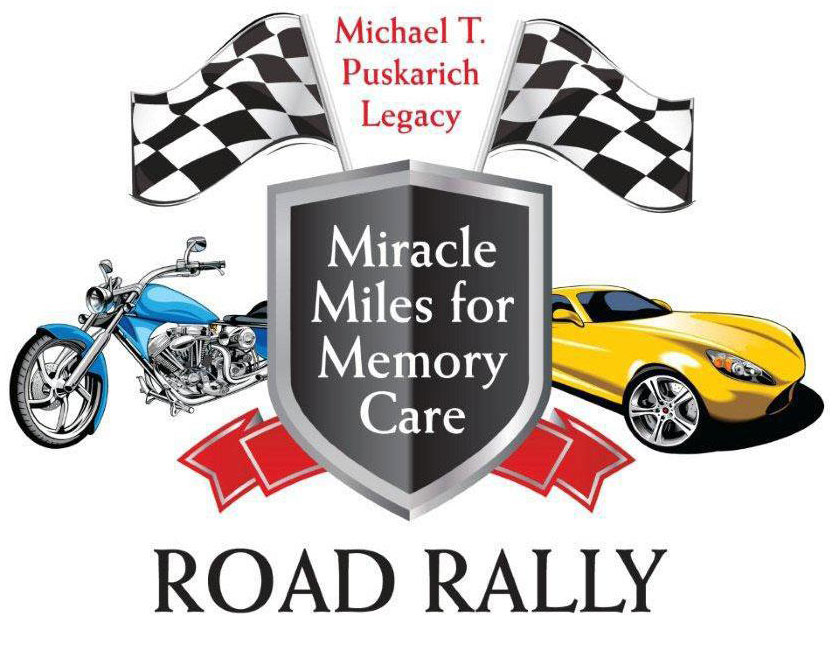 The Michael T. Puskarich Legacy Miracle Miles for Memory Care Road Rally is a charitable fundraising event with the goal to raise $250,000 toward the Ohio Masonic Home Memory Care Centers Capital Campaign.
Volunteers will drive from all over the State of Ohio and ask friends, family, co-workers, etc. to sponsor their ride. There will be signature events in Springfield, Waterville, and Medina throughout the day. The event will culminate in Medina with a closing ceremony, awards, prizes and special announcements.
All revenue will be generated from people pledging charitable gifts to the drivers and through generous corporate sponsors.
...are you going to run with it?
The Ohio Masonic Home will host a fundraising Road Rally statewide on Saturday August 25, 2012.  All proceeds will benefit the Memory Care Centers' Capital Campaign.  There will be numerous routes to choose from with different starting locations.  One route is sure to be close to you!  The day will culminate when all vehicles drive from Browning Masonic Community to Western Reserve Masonic Community for an event closing memorable celebration ceremony.
Motorcycles and cars welcome to register and participate.  Set a personal fundraising goal and ask friends and family to sponsor your ride.
For more details visit: http://www.memorycaremiles.com or call toll free 1-888-248-2664.
Deputy Grand Master James F. Easterling, Jr. has set the dates and locations of the thirteen roll out sessions he will hold around the state to roll out the Grand Lodge programs for the 2013 Masonic year. These sessions are intended to provide Lodge officers and members all the information they will need to plan for the next Masonic year in coordination with the Grand Lodge programs.  Attire for these meetings is business casual.


June 16, 9 AM, Aurora Lodge #48, 602 Chillicothe St., Portsmouth
June 23, 9 AM, Guernsey Lodge #66, 730 Wheeling Ave., Cambridge
July 11, 7 PM, Canton Temple, 836 N. Market Ave., Canton
July 19, 7 PM, Cortland #529, 3263 Everett-Hull Rd., Cortland
July 23, 7 PM, Quarry Lodge # 382, 366 Eastland Rd., Berea
July 25, 7 PM, Mansfield Temple, 1250 Middle Bellville Rd., Mansfield
July 28, 6 PM, Jeffersonville Lodge # 468, 23 S. Main St., Jeffersonville
Aug. 10, 7 PM, Bellvue Lodge #273, 1108 Castalia St., Bellvue
Aug. 11, 5 PM, Hiram Lodge #18, 51 W. Williams St., Delaware
Aug. 18, 9 AM, Paramuthia Lodge #25, 12 W. Carpenter St., Athens
Aug. 31, 7 PM, Temperance Lodge #73, 303 E. Poplar St., Sidney
Sept. 7, 7 PM, Browning Masonic Home, 8883 Browning Dr., Waterville
Sept. 8, 5 PM, Amelia Lodge #590, 290 Judd Rd. Amelia