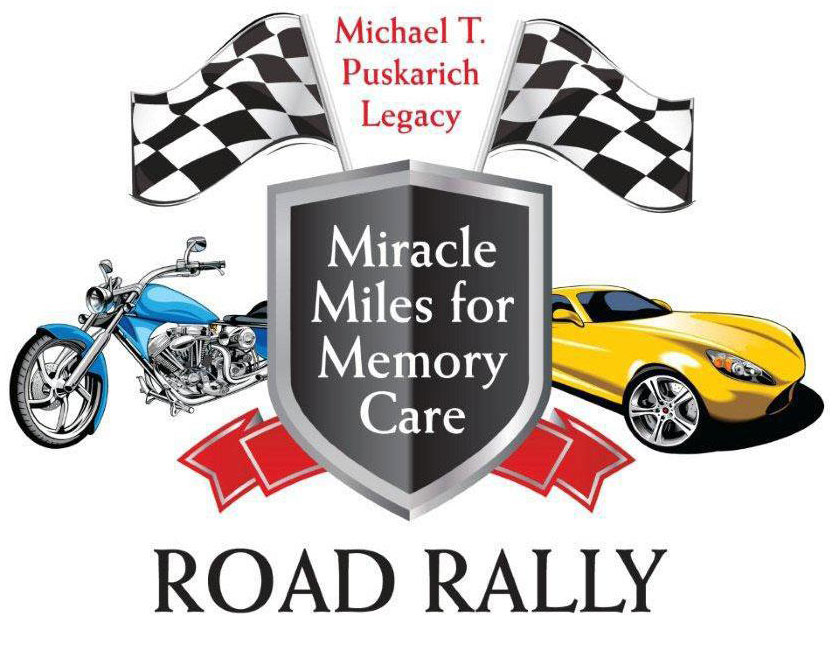 The Michael T. Puskarich Legacy Miracle Miles for Memory Care Road Rally is a charitable fundraising event with the goal to raise $250,000 toward the Ohio Masonic Home Memory Care Centers Capital Campaign.
Volunteers will drive from all over the State of Ohio and ask friends, family, co-workers, etc. to sponsor their ride. There will be signature events in Springfield, Waterville, and Medina throughout the day. The event will culminate in Medina with a closing ceremony, awards, prizes and special announcements.
All revenue will be generated from people pledging charitable gifts to the drivers and through generous corporate sponsors.
...are you going to run with it?
The Ohio Masonic Home will host a fundraising Road Rally statewide on Saturday August 25, 2012.  All proceeds will benefit the Memory Care Centers' Capital Campaign.  There will be numerous routes to choose from with different starting locations.  One route is sure to be close to you!  The day will culminate when all vehicles drive from Browning Masonic Community to Western Reserve Masonic Community for an event closing memorable celebration ceremony.
Motorcycles and cars welcome to register and participate.  Set a personal fundraising goal and ask friends and family to sponsor your ride.
For more details visit: http://www.memorycaremiles.com or call toll free 1-888-248-2664.